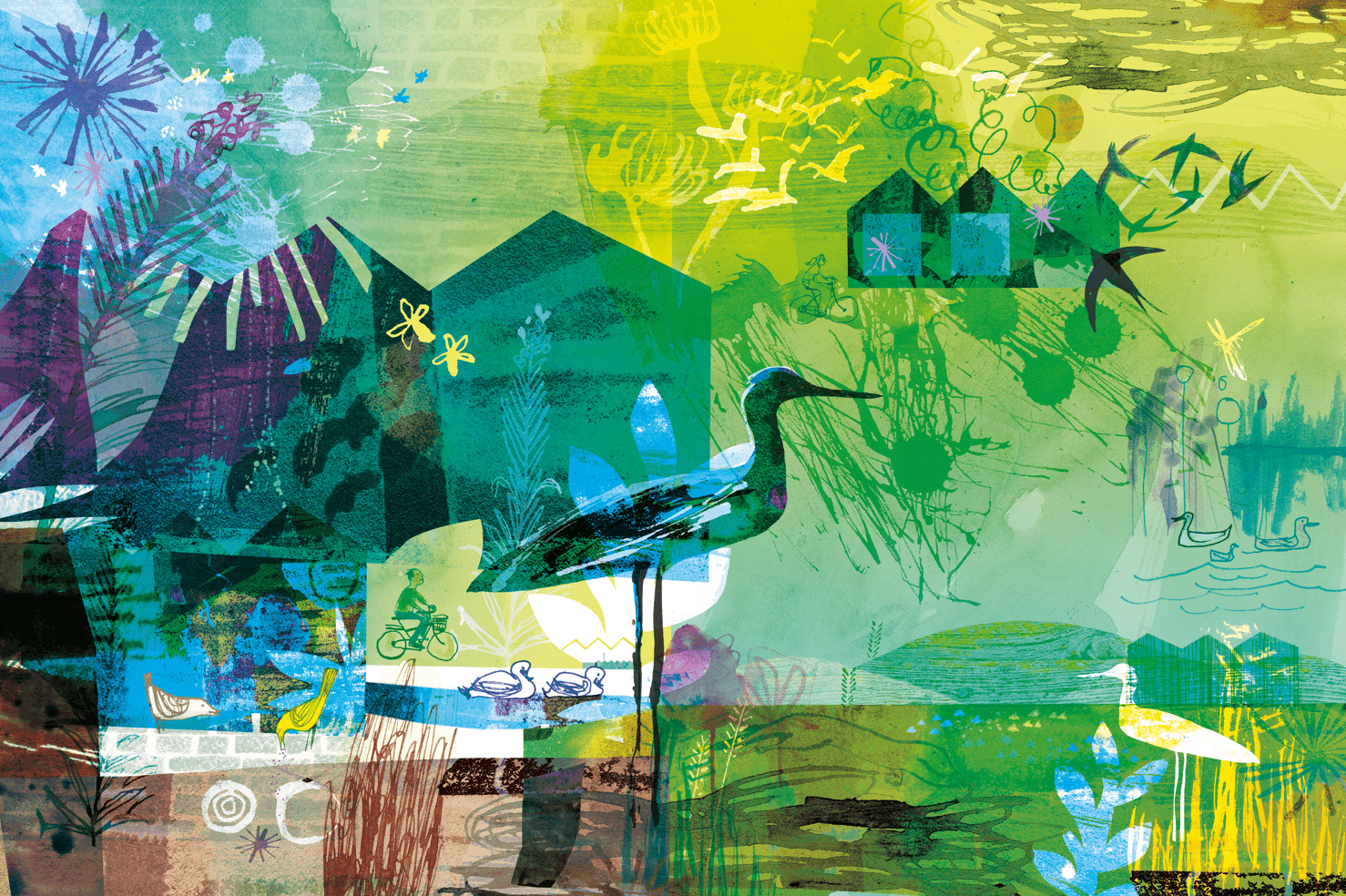 CURATING CRAFT & CREATIVITY
LIMITED EDITION SINGLE MALT SCOTCH WHISKY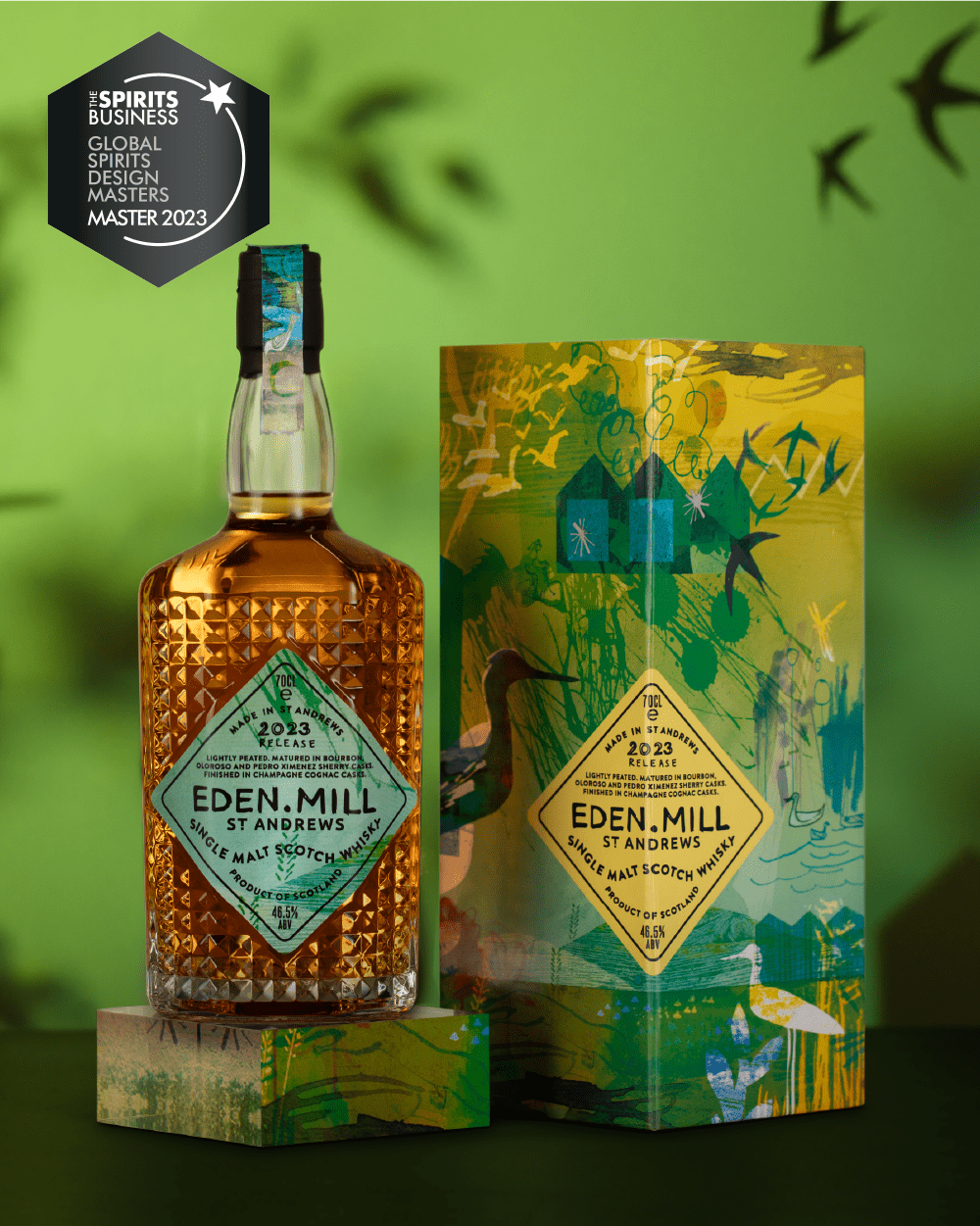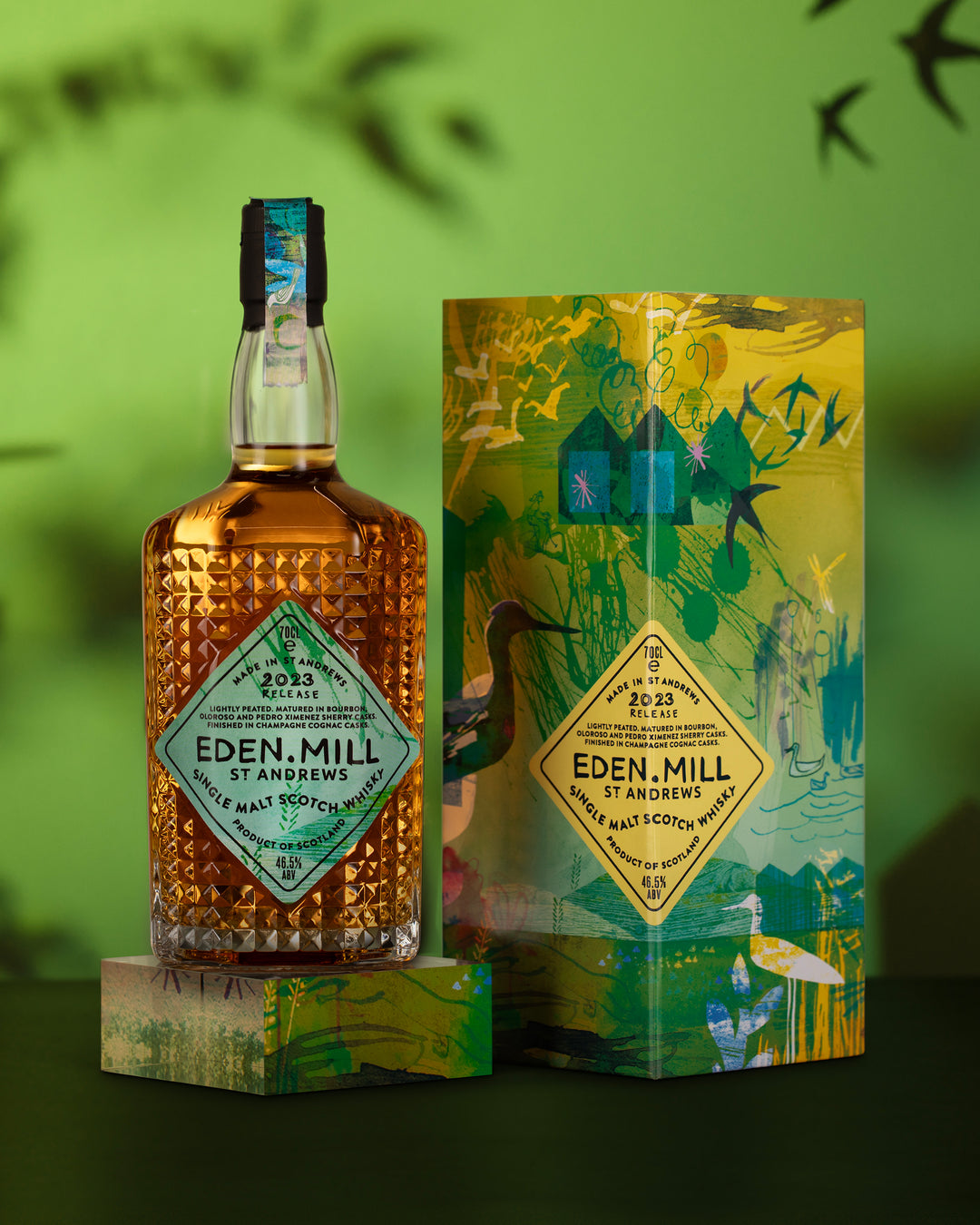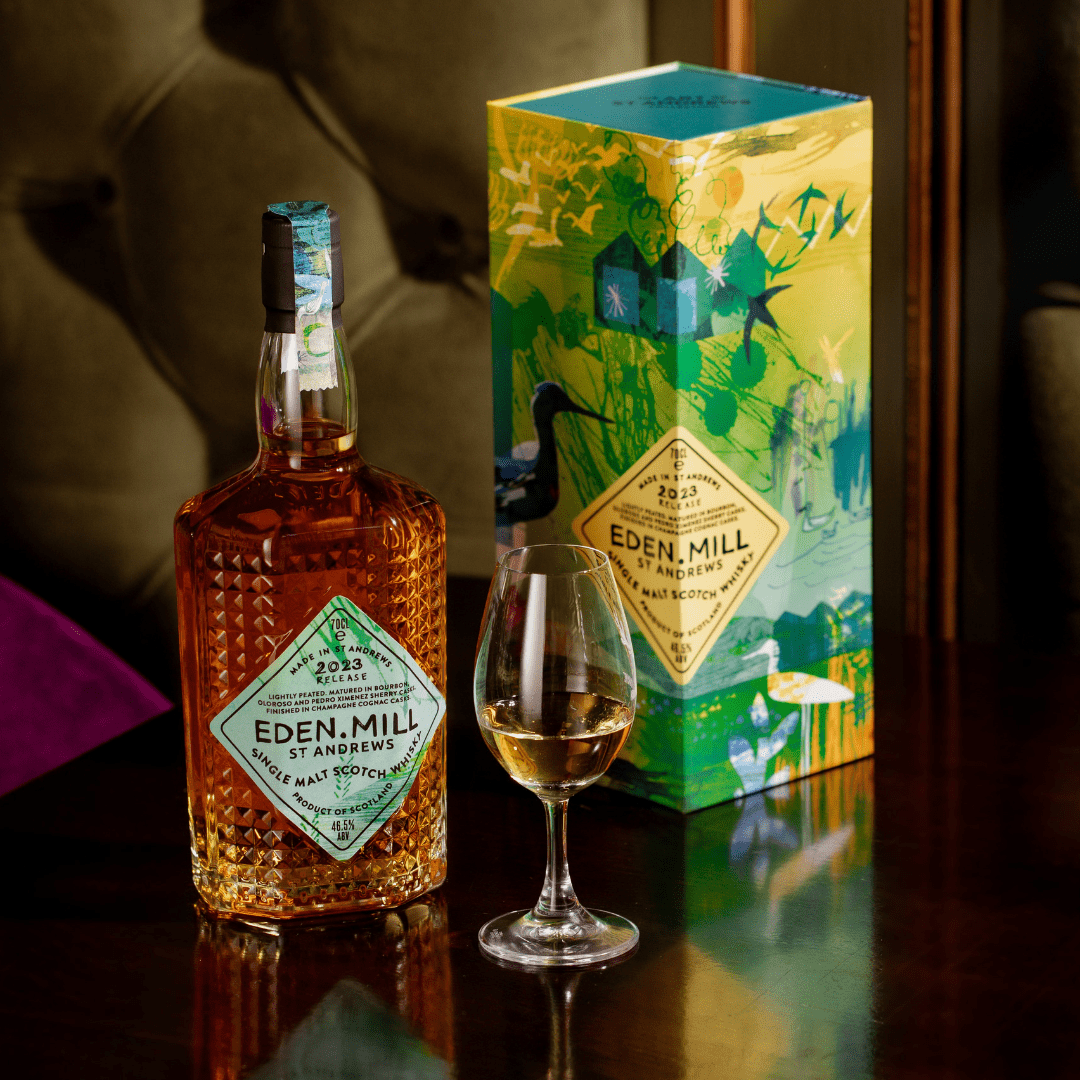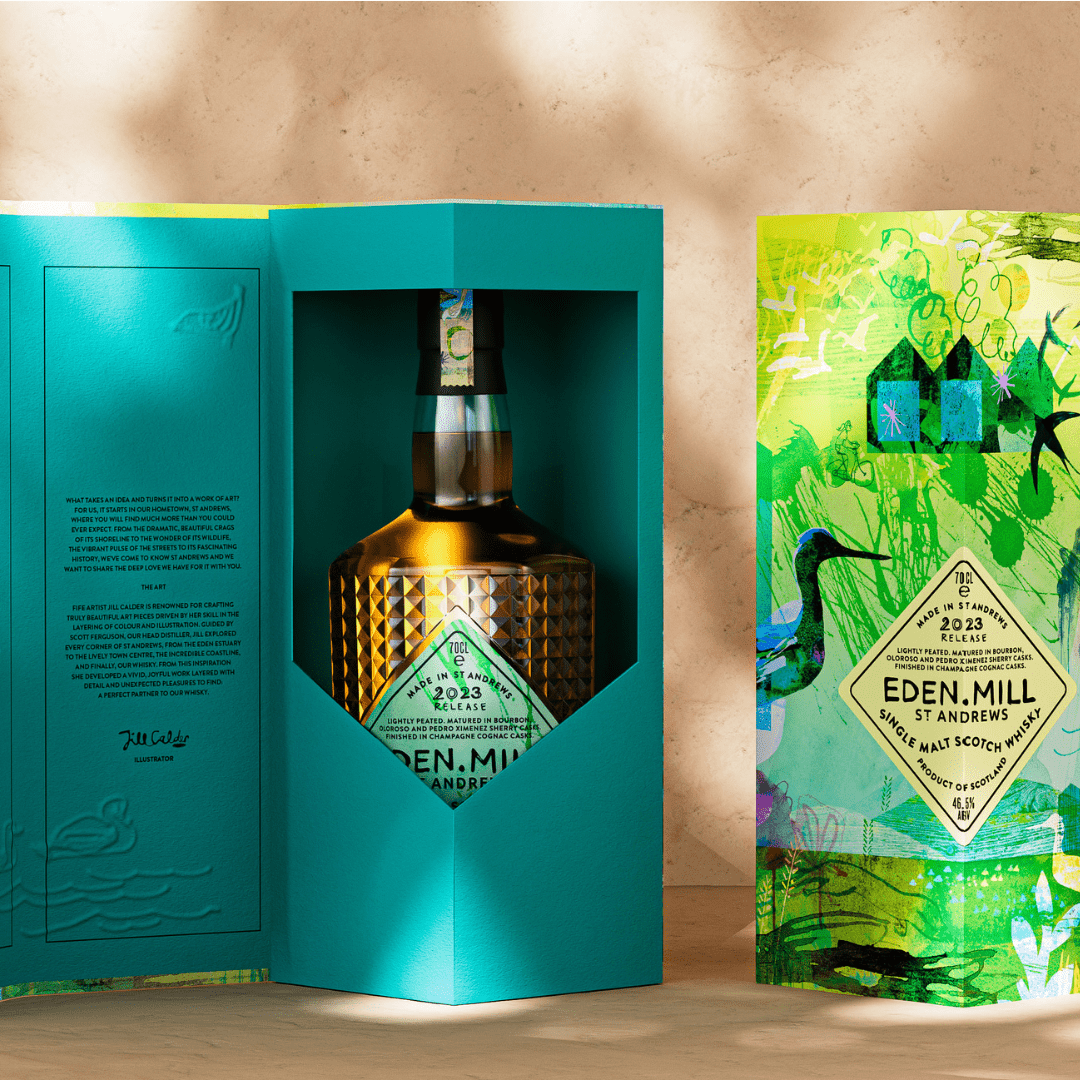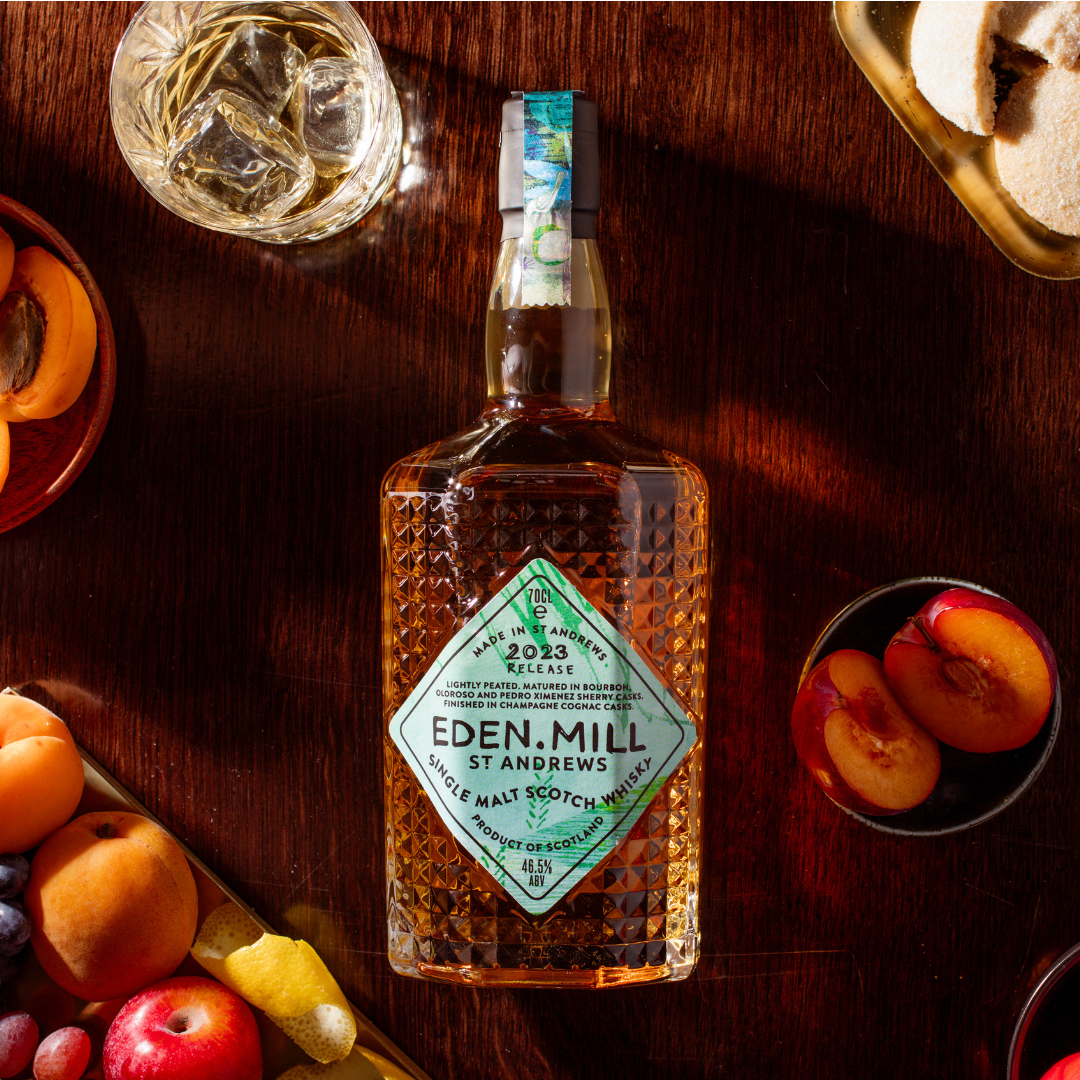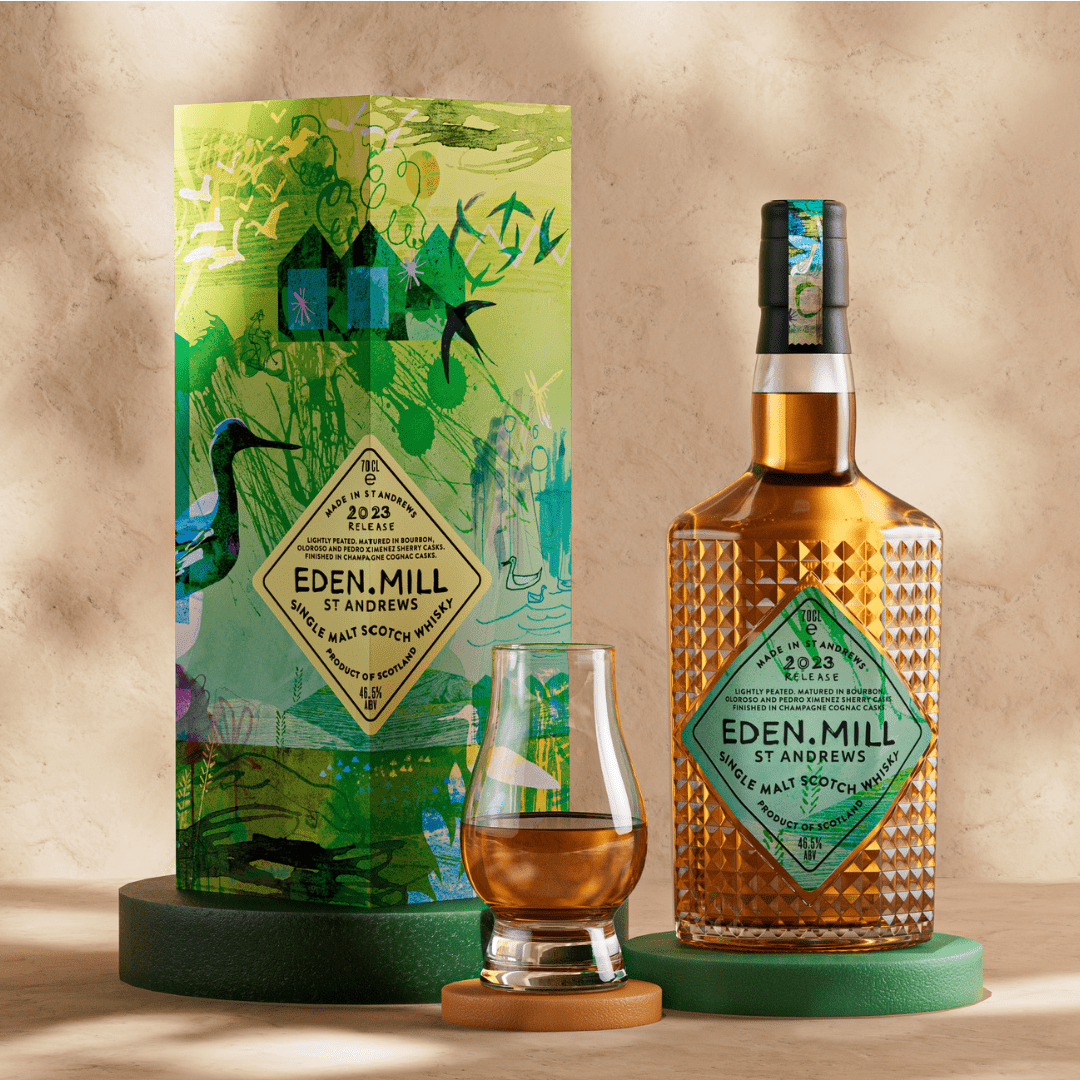 While our Single Malt house style is normally unpeated, we produced some lightly peaty whisky in our original distillery prior to its closure.
After meeting Jill and exploring St Andrews with her, my University memories of bonfires on Castle Sands Beach were evoked and I felt this peated expression would be the perfect match, reflecting the smoky scent so reminiscent of my student days.
It is not a heavily peated expression so will appeal to those who do not normally enjoy a peated whisky. Peat from Aberdeenshire was used in the production of this whisky and it has a more floral and grassy profile than the peat found on Islay. I balanced it out with the finish premium ex-Grande Champagne Cognac casks so the overall taste is sweeter, much like a smoked shortbread biscuit.
SCOTT FERGUSON | eden mill master distiller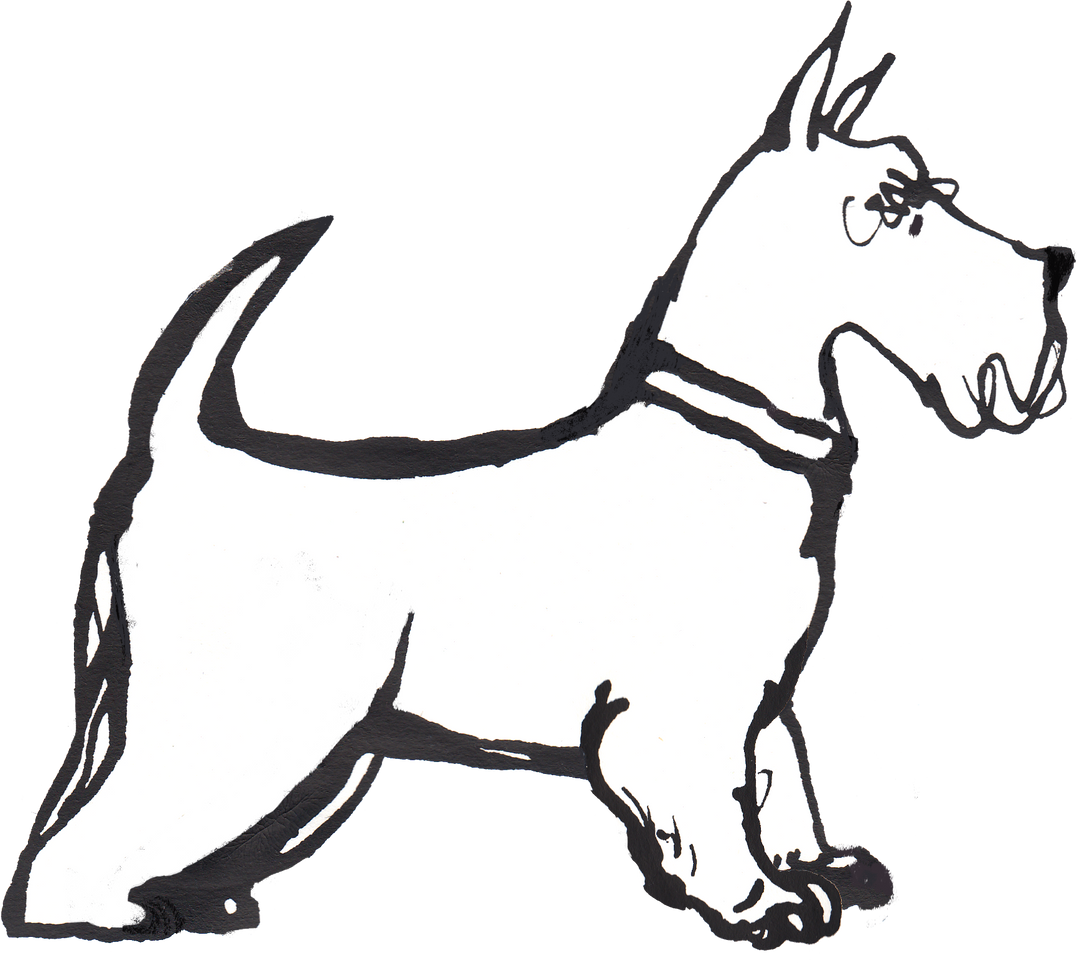 THE NOSE
Warming and rich. Gentle peat smoke accompanied by a sweet, candied hint of apricot & grape.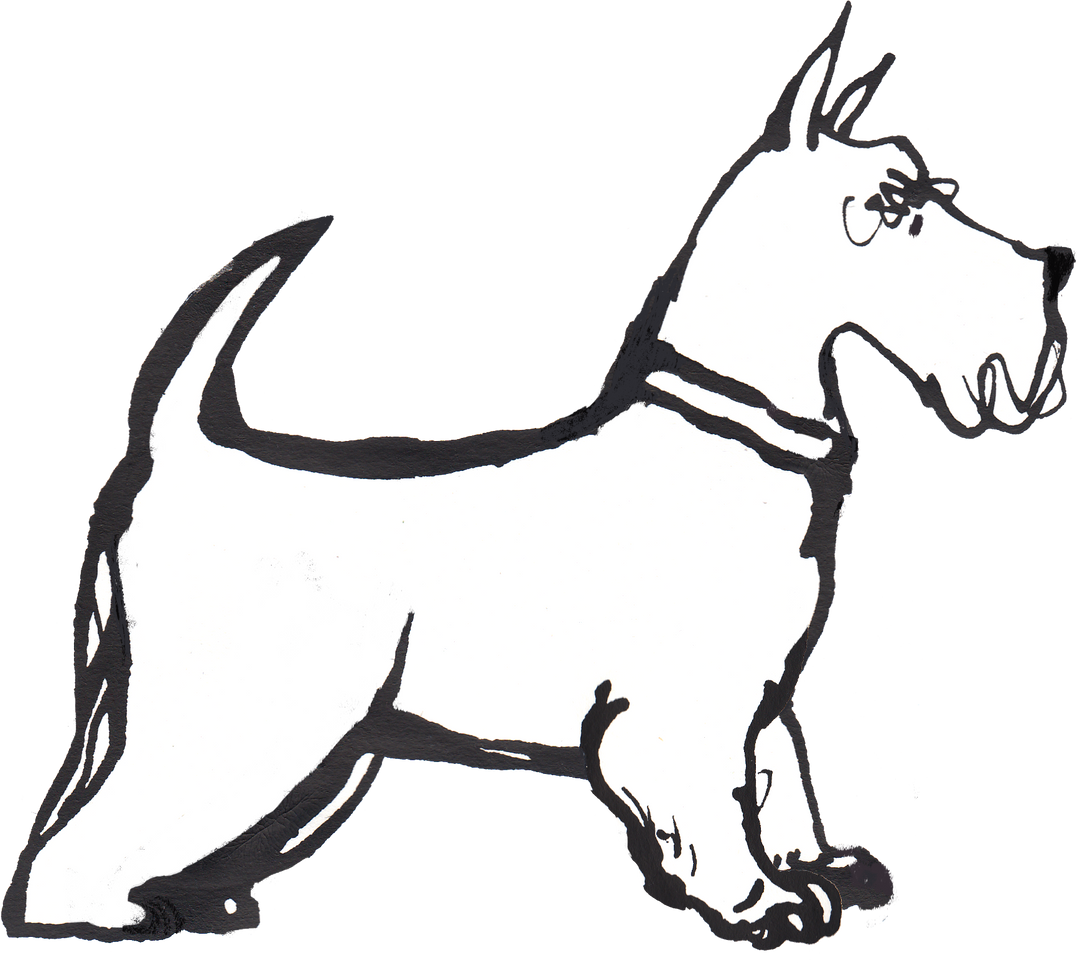 the palate
Begins with a waft of smoke and sweet juicy fruit. Leads to a sweet, floral, earthy peat and remains juicy & lively with a biscuity undertone.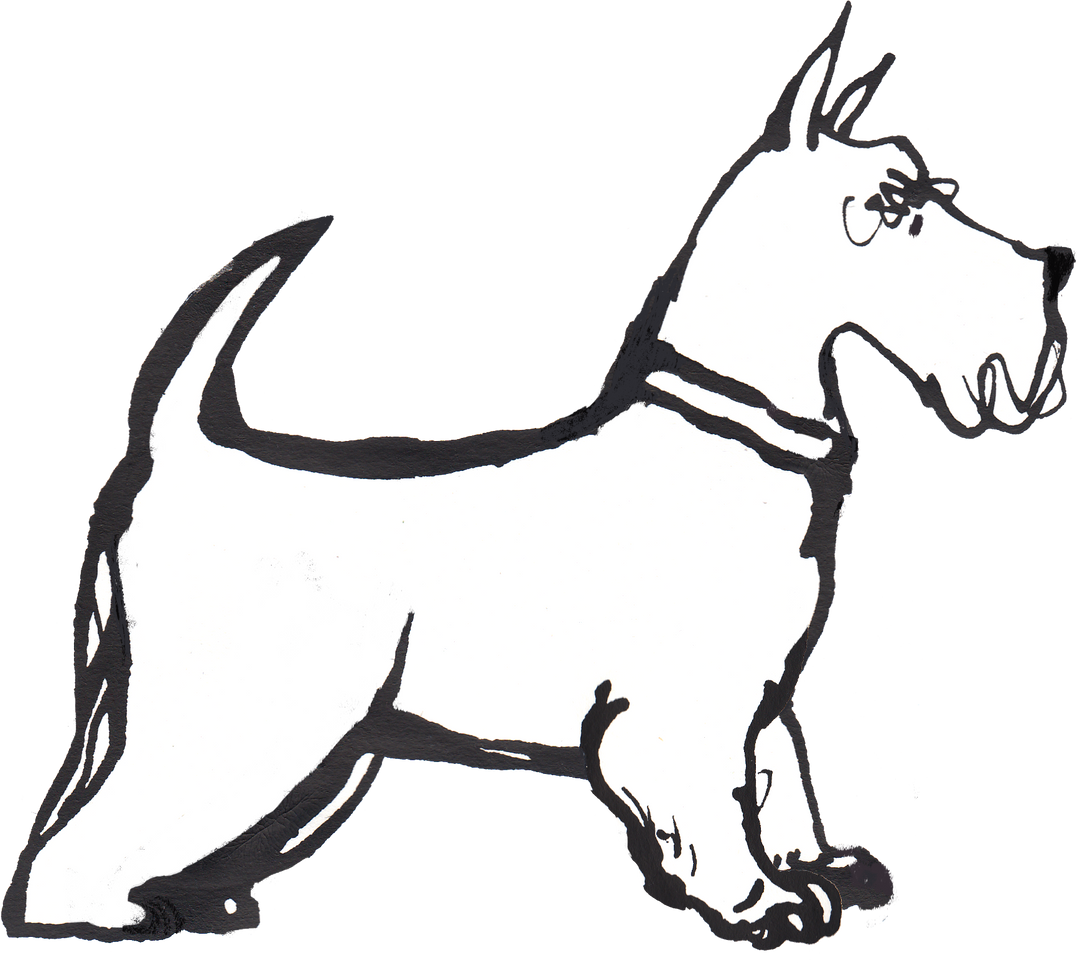 the finish
Finishes with sweet fruit and light earthy peat developing alongside a dry, oaky spice and a light char.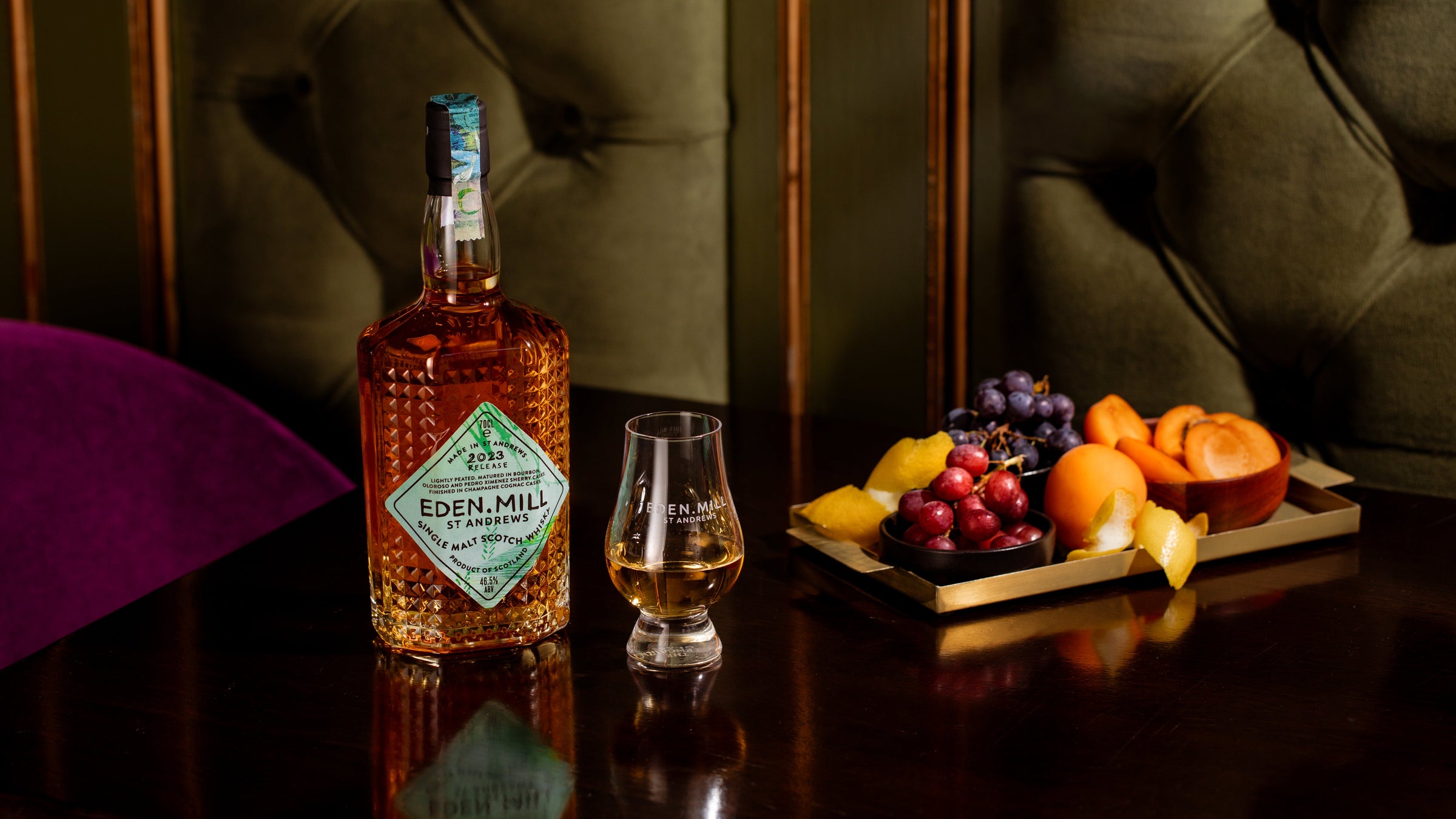 the cask
Notes on flavour
The Grande Champagne Cognac Casks Scott used for this release previously held 1991 Millesime Cognac.
'Millesime' is a French term used to refer to a year when the grape quality was particularly superb. The equivalent expression in English is 'great vintage'.
The use of these casks has imparted an earthy sweetness and notes of grape & apricot to our Single Malt. They also impact the body of the whisky, giving it more depth and a creamy mouthfeel.
finished in
ex-Grande Champagne Cognac casks
Cognac is a region in the south-west of France, known for producing the world's finest brandy. For a cognac to officially be known as a cognac, it must be produced in this region.
There are six official cognac growing areas in the region. One of them is called 'Grande Champagne' and is considered the most prestigious.
Where peated whisky can be a little polarising, our Head Distiller Scott knew these casks would round off the peatiness with beautiful sweet notes and help make it more accessible - he likens the taste to smoked shortbread! Working with high quality casks to ensure our whisky is the best it can be has always been a priority in our distilling process and Scott knew it had to be those casks from the most well regarded region and the most premium cognac in the world.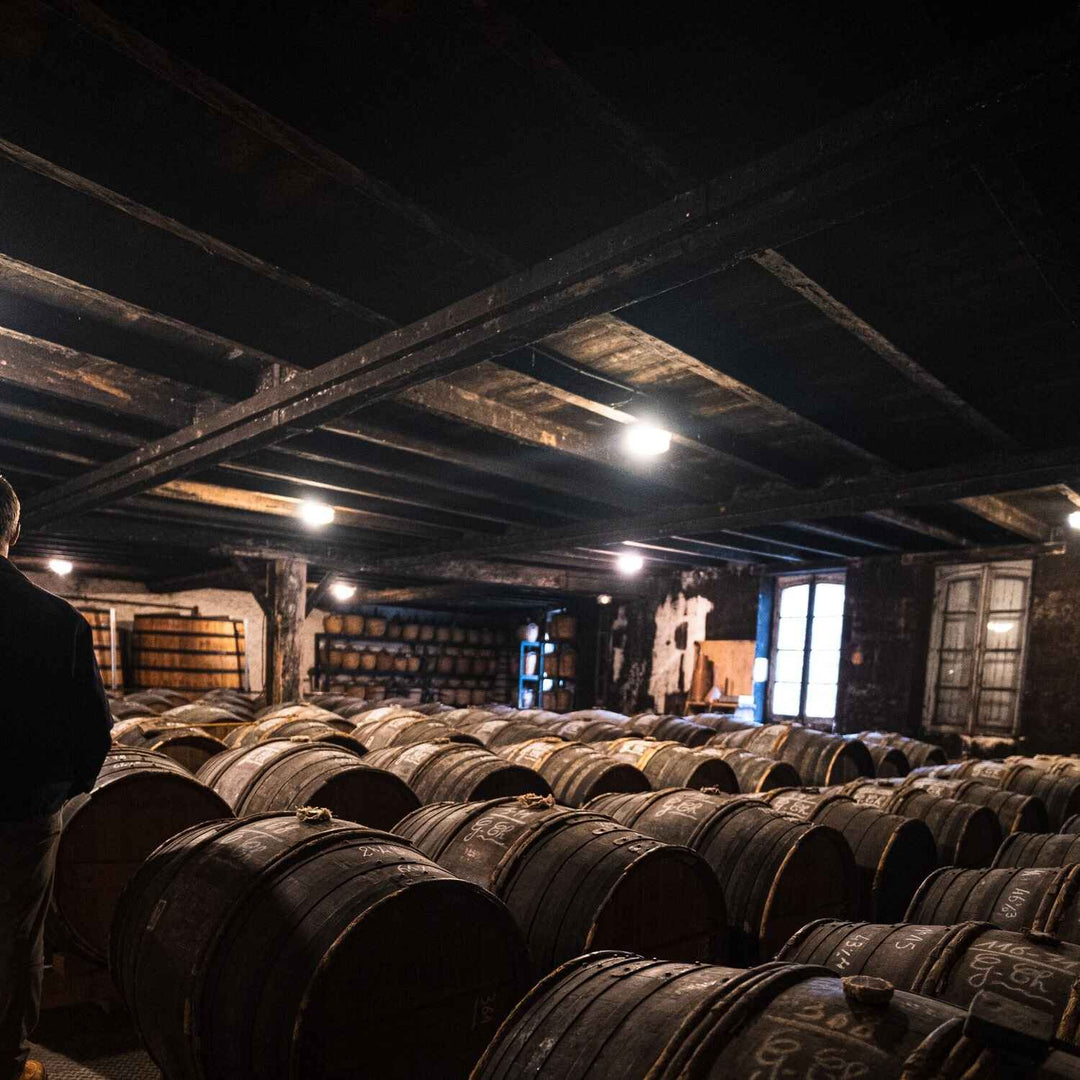 art and inspiration
Scott and Jill spent some time in and around St Andrews, discussing their favourite things about this cherished town. Jill was particularly inspired by the beauty of nature and this is reflected in the vibrant colours she used, as well as in the various plants and animals that feature in her design. Scott took her to places he used to enjoy when he was a student at the university, recounting fond memories of bonfires with friends on Castle Sands.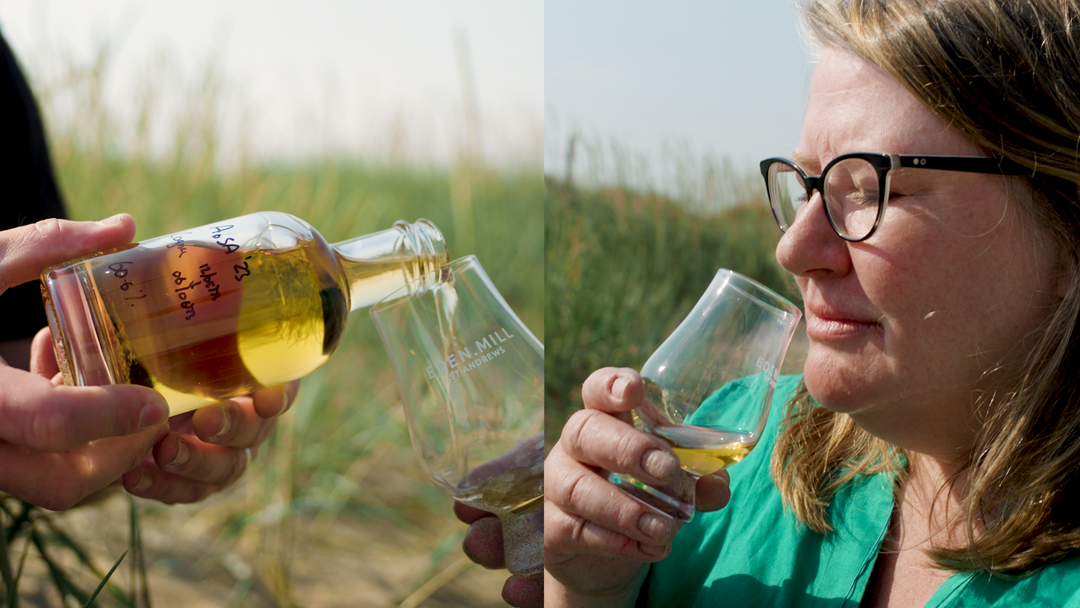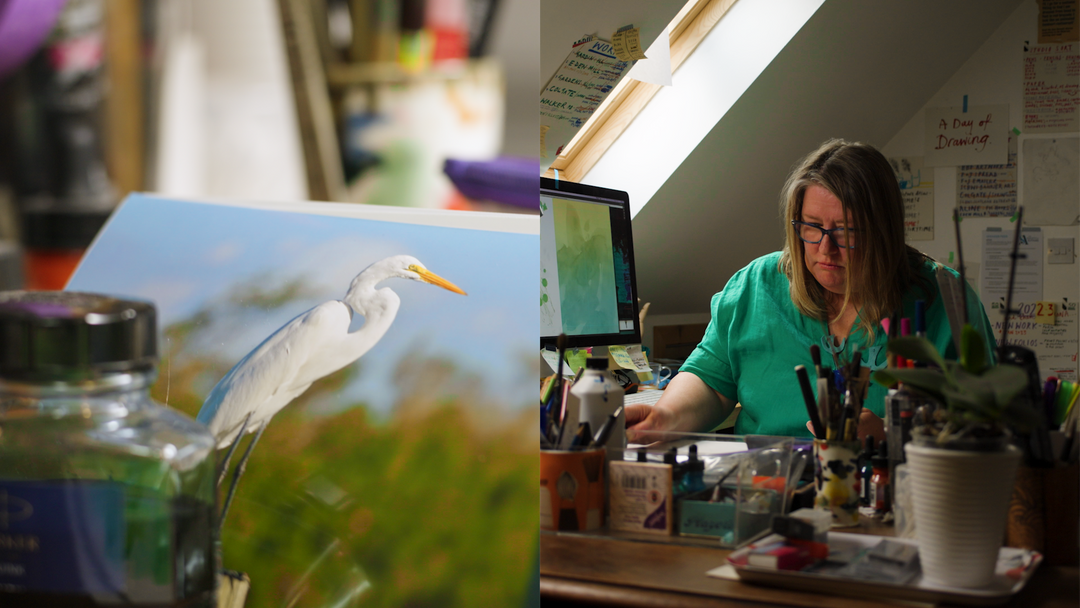 about the artist
Jill Calder
The design for the 2023 release has been created by Fife-based illustrator, Jill Calder. Jill blends traditional and digital image-making methods as seamlessly as possible resulting in whimsical illustrations with broad appeal. As a result, her work is commissioned all over the world, bringing a little of the heart of the Fife region to a global audience.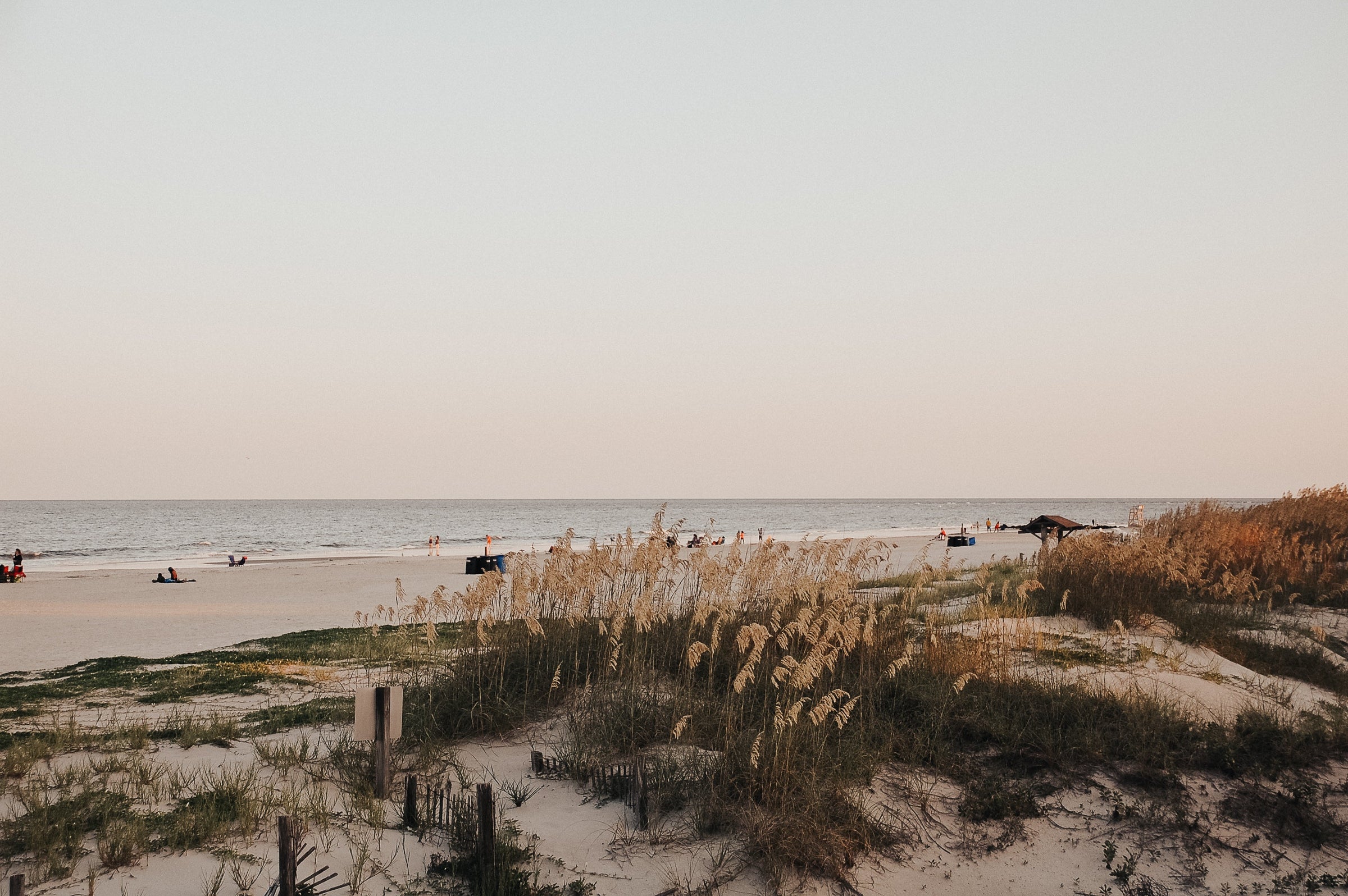 The story is just beginning
about eden mill
Founded in 2012 in our home of St Andrews, Scotland Eden Mill is commited to usng only the finest botanicals combined with traditonal distillation techniques and modern innovation. We have earned our reputation for producing gins of exceptional taste and character with an unwavering dedication to quality.
Our Story