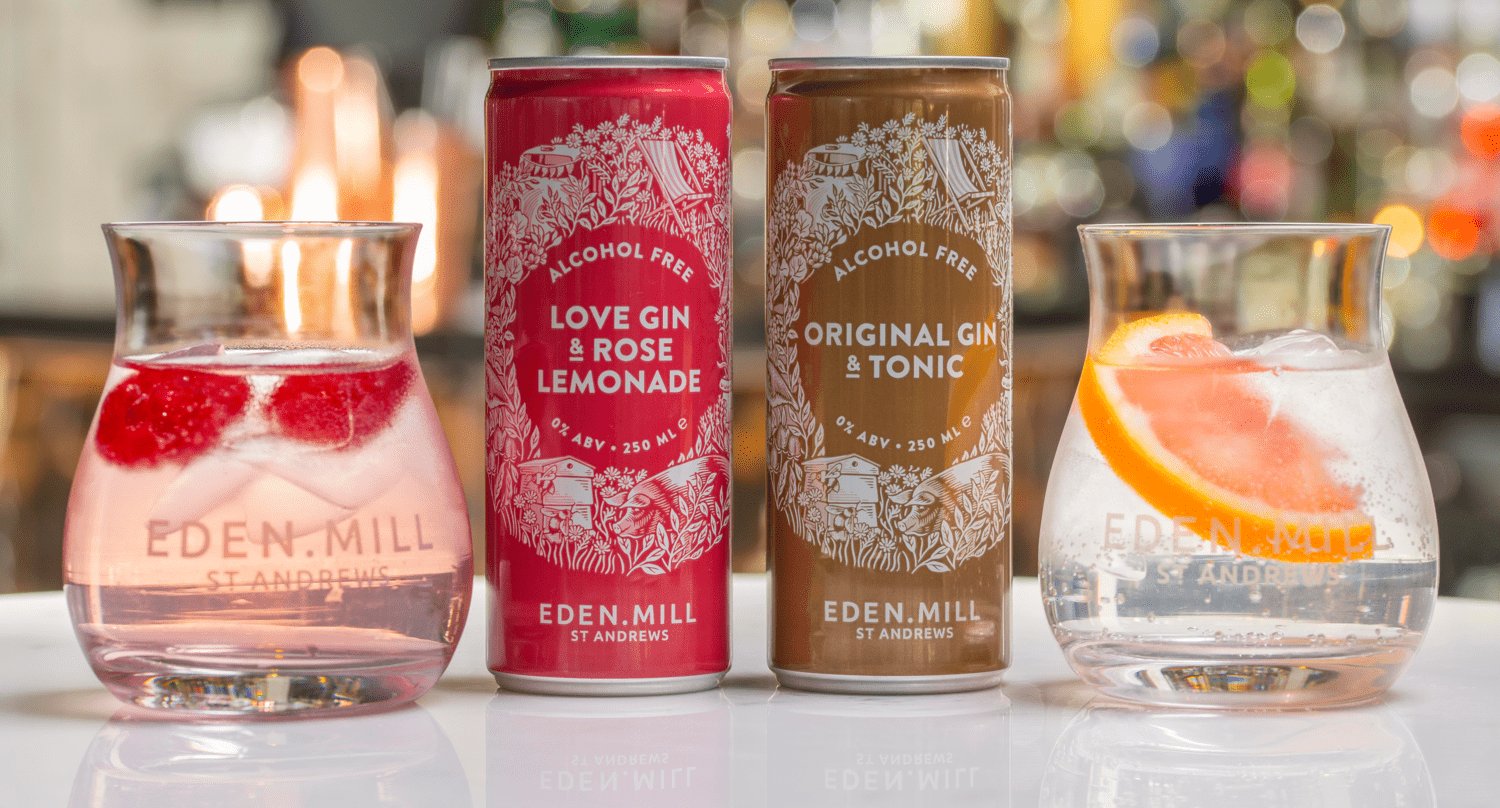 Discover Eden Mill's alcohol-free ready-to-drink cocktail cans, perfect for those seeking delicious canned cocktails without the alcohol. These refreshing and flavorful concoctions offer a satisfying experience, free from alcohol, without compromising on taste. With Eden Mill's commitment to quality and innovation, their range of no-alcohol cocktails is a delightful choice for those embracing a vibrant, alcohol-free lifestyle.
Explore a world of flavorful possibilities with Eden Mill's alcohol-free ready-to-drink cocktail cans.
ALCOHOL FREE
TAKING PART IN DRY JANUARY OR SOBER OCTOBER?
Don't compromise on the taste of your favourite Eden Mill gin & tonic! Our Alcohol Free Gin range is available in convenient pre-mixed 250ML cans. Our 0% ABV Gin and Tonic premixed cans allow you to enjoy the authentic taste of Eden Mill without the alcohol!

If you love drinking gin but just don't want to drink alcohol, then this collection of alcohol free gin drinks is for you. With a choice of gin and tonic or gin and lemonade options, this selection of alcohol free gin cocktails taste just like the real thing but without the alcohol. They are perfect to take on the go for parties, or as a quick and simple way to enjoy an alcohol-free drink in the evening at home.